Neal Hochwald, M.D
Neal Hochwald, M.D., received his medical degree from New York University School of Medicine. He completed his Orthopedic Surgery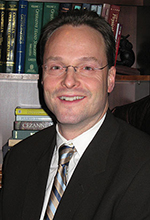 residency at State University of New York Health Science Center in Brooklyn, New York. Following his residency, he graduated from the Hand and Upper Extremity fellowship program at The Hospital for Joint Diseases in New York City. He joined Dr. Ellstein over fifteen years ago and established the Long Island Hand to Shoulder Center.
Dr. Hochwald has been certified by the American Board of Orthopedic Surgery and has a Subspecialty Certificate in Surgery of the Hand. He specializes in surgery of the hand and upper extremity. He is a fellow of both the American College of Surgeons and the American Academy of Orthopedic Surgeons. Dr. Hochwald is an active member of the American Society for Surgery of the Hand, New York Society for Surgery of the Hand, New York State Orthopedic Society, New York Medical Society, and the Suffolk County Academy of Medicine.
Dr. Hochwald is a Clinical Assistant Professor of the Department of Orthopedics at the State University of New York at Stony Brook. He volunteers his time and clinical skills at North Shore-Long Island Jewish Cohen Children's Medical Center of New York, where he oversees the Pediatric Hand and Upper Extremity Surgery program in the Department of Orthopedics. He has lectured at numerous local and national meetings and has published several scientific papers. He enjoys running and skiing.